Recent Track Changes!!
The Woodland Trust wanted all riders to be going slow into the Compression near the top of the track. The only way we could realistically do this was by using an S berm to slow you off the fast right hander.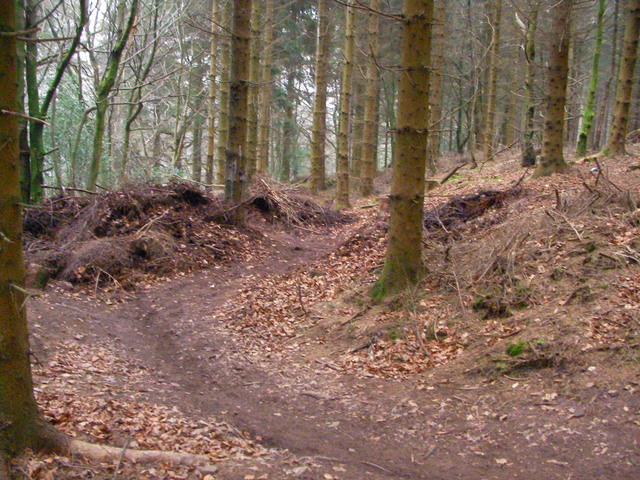 As you can see after only a few hours work it is starting to make shape. We then realised it was possible to cut the second corner and go fast into the compression so we have placed a partially buried rock to solve this.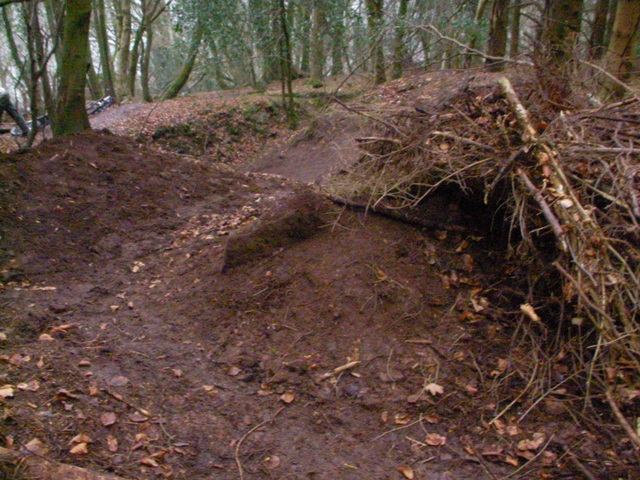 As we all knew, the first road gap had to be taken down, this was a late addition by us so it was not unexpected. We were asked to make the track run more parallel with the path to give us more of a chance to see pedestrians, so we have created a partially dug in chute into a berm which easily carries your speed through.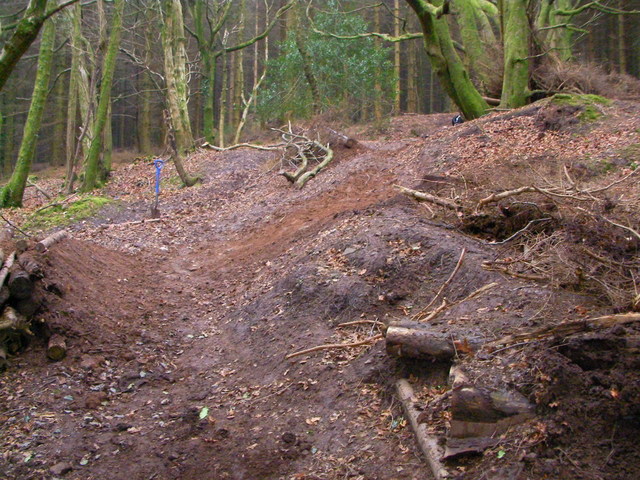 It is not yet finished as the berm will be extended but you can start to see it taking shape. Also to avoid any future problems of the road getting flooded. we have created a diversion channel to take excess water away and also raised the level of the road by placing logs covered over with dirt to help the drainage. This can also be used as a jump in the future.