Heres a few pics of the Green run which was extended today
Steep chute quite technical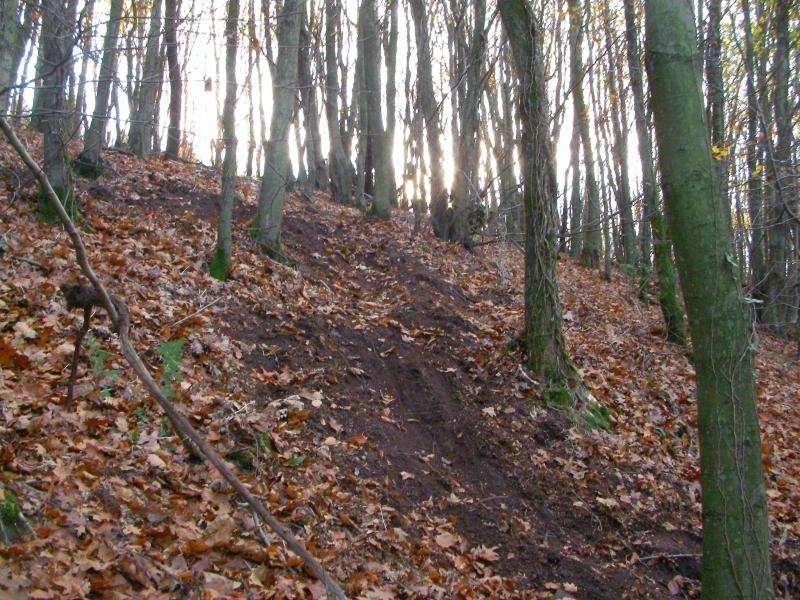 After the chute some flowing singletrack type stuff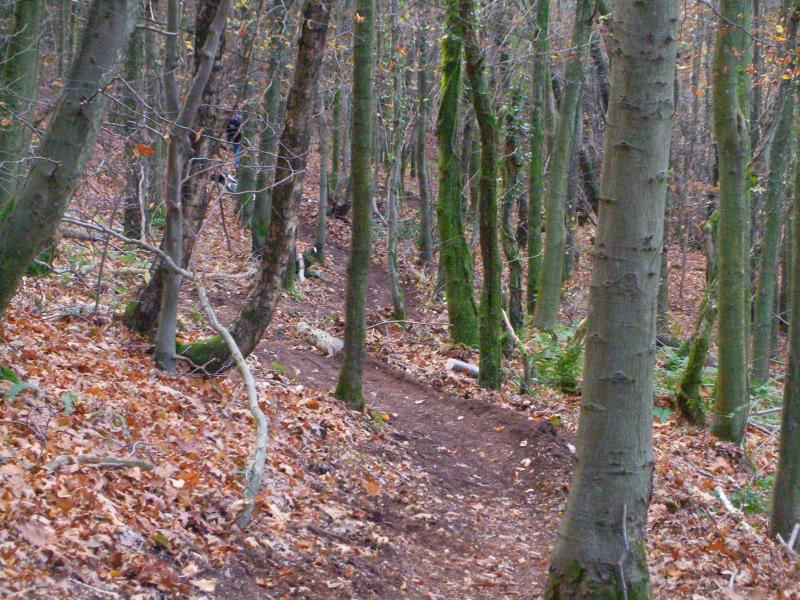 And another, some roots and off camber sections make it a bit more difficult.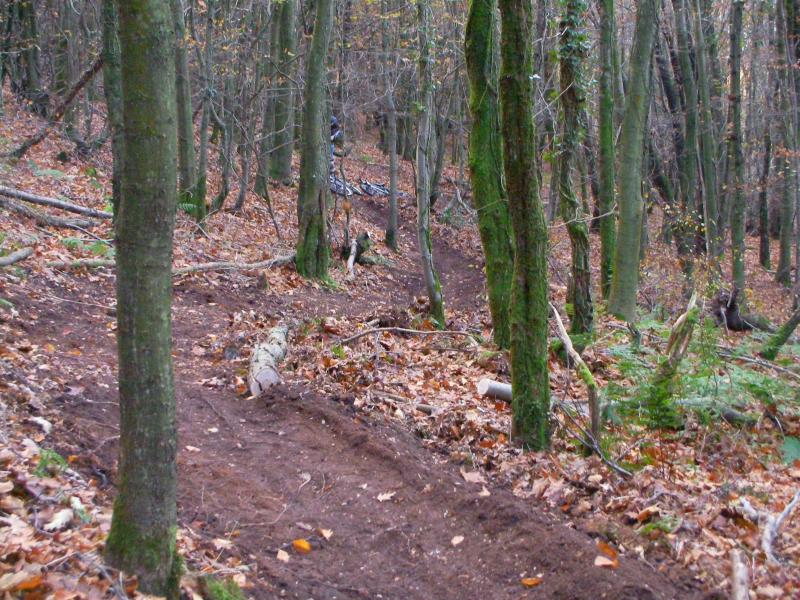 A tight corner into another steep section and technical section which are not in this picture.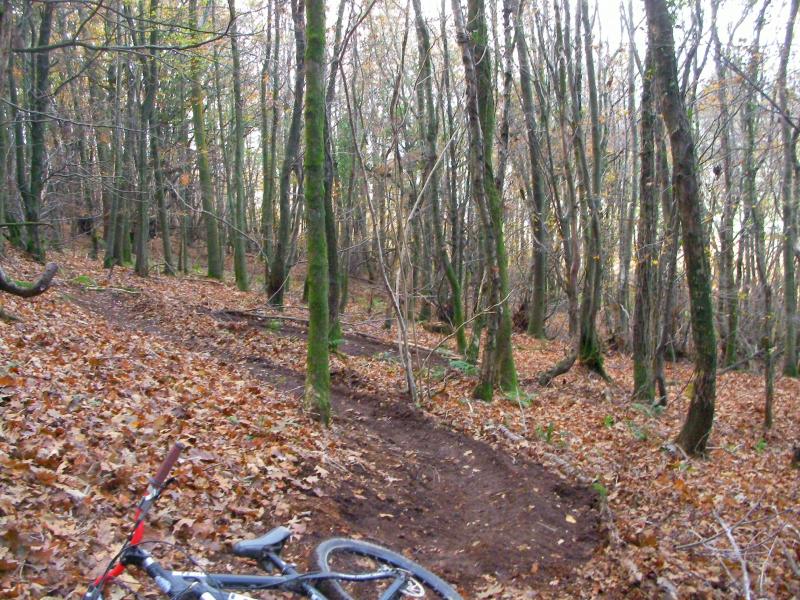 Also there is a jump after this, probabbly a bit smaller than the 2nd in the jeep section but it can be rolled easily. I tryed it and it is a bit tricky to slow down enough to get into the next tight corner which joins onto the Dragon track as it goes into the open.